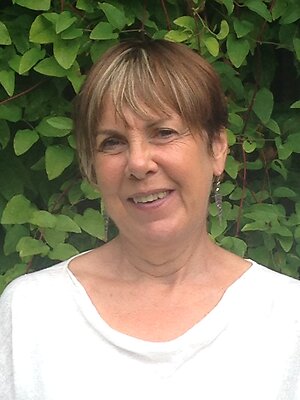 Psychotherapy, Analysis and Supervision
I am a Jungian Analyst and Psychoanalytic Psychotherapist, registered with the IAAP, BPC and UKCP, and with over twenty five years' clinical experience. About Me

I offer psychotherapy, analysis and supervision to individuals in the Sussex/Surrey area. My consulting room is in Horsham in a quiet location on the edge of St. Leonard's Forest .


I provide a secure and confidential setting in which to talk about whatever issues may be troubling you – whether that is anxiety, depression, repeating patterns of behaviour, problems in relationships, loss or long term emotional difficulties. I work with survivors of trauma and abuse and I work with those who are struggling with a persistent lack of fulfilment or sense of meaning in life.


Indeed, I see therapy as a process in which together we seek to create a relationship in which all manner of troubling questions about the mind, body and soul can be explored in a spirit of curiosity, openness and honesty.

I have a particular and long standing interest in the work of Swiss psychiatrist and psychotherapist Carl Jung and I am especially influenced by his ideas. Jung's unique contribution could perhaps be summed up by saying that he had a profound respect for the individual and the wisdom buried in the individual's own psyche. Like Jung, I believe that crises are a calling for psychological development.

As a Jungian Analyst I am qualified to work at depth and offer sessions at a frequency of up to five times weekly.

My clinical work in recent years with boarding school survivors has led to a particular interest in the long term psychological impact of boarding school and in the practice of sending children away from home at a very early age and placing them in the care of an institution. I am familiar with recent research and thinking about therapeutic work with boarding school survivors. I recently presented a talk at the C.G. Jung Club London on this subject under the title, 'English Landscape - Silence, Denial and Collusion'.

I have completed a two year Jungian Infant Observation Course with the BPF. My paper, 'Birds, Beasts and Babies - Notes from an Infant Observation', won the Roszika Parker prize in 2013 and was published in the British Journal of Psychotherapy in 2014. I have presented my paper on several occasions, most recently for the West Midlands Institute of Psychotherapy and for the FPC.

I offer individual and group supervision to therapists in the Sussex/Surrey area. I am a member of BAPPS.


Location
My consulting room is in Horsham, on the edge of St. Leonard's Forest and not far from Crawley.

People come to me from Brighton. Worthing and the South Coast, Dorking, Leatherhead and the Surrey Hills as well as from Crawley, Haywards Heath, Billingshurst, Southwater and the surrounding towns and villages of East and West Sussex.

I am centrally located and easily reached, being fairly near to the M23/A23 between Gatwick, Crawley and Brighton. I am close to Pease Pottage and Mannings Heath. I am also not far from the A24 between Worthing, Dorking and Leatherhead.

,
Photograph of deer Alan Mackenzie